3 Sex Toys for Spicing Up Couples' Sex Life
Are you stuck in a sexual rut? Are you and your significant other looking for something to spice up your sex life?

The key to boosting your mojo could lie in adding to your toy collection. By experimenting with sex toys that are totally different to what you would typically reach for, you allow yourself to open up to new sexual experiences which could very well be life-changing.

Sometimes all it takes is fresh, exciting equipment to prompt sexual exploration. You never know – one of the below toys could be the catalyst for the beginning of a whole new chapter.
Electric feel 
If your sex life has been feeling a little static of late, why not trying this Double Nipple Bullet Vibrator? While you may be no stranger to mains-powered or rechargeable sex toys, using an electro sex toy is totally different to using a toy that is simply powered by electricity. If you find yourself feeling intrigued but slightly intimidated at the same time, check out 'Sex Toys I Never Thought I'd Try: Electro Sex Toys' for a beginner's perspective on electro sex toys.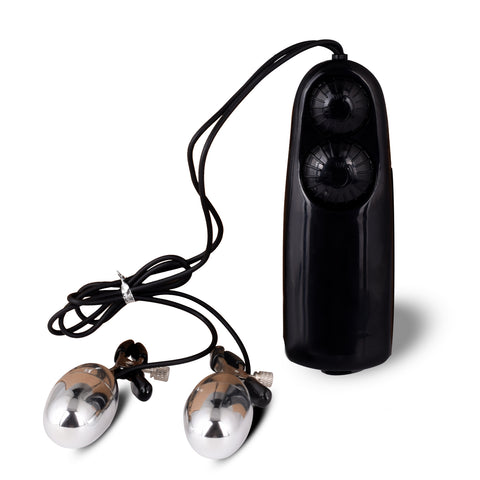 Get Off On The Go 
If it's a new sexual adventure you want, you can't go past this Rechargeable Wearable Vibrator Toy.

The bedroom doesn't have to be the only place you can experience unbridled pleasure – this Rechargeable Wearable Vibrator Toy allows you to take your orgasms to go! With a remote control up to 10 meters which you can give your partner the power to please you when you least expect it. 
Pump it! 
If you want to shake things up in the bedroom, why not incorporate a pump into your play? 

Penis pumps, nipple pumps or pussy and clitoral pumps can swiftly shake you out of your routine and open you up to exciting new sensations. 

This Electric Enlargement Pump Vacuum Sleeve is designed to engorge your erogenous zones, drawing blood to the area to heighten sensation. What's more, penis pumps can potentially help you increase the length and girth of your Johnson – now, you can't tell us that that doesn't sound like fun!